MagicPlan 2.5(無料)
カテゴリ: ユーティリティ, 写真/ビデオ
現在の価格: 無料(サイズ: 23.4 MB)
販売元:
Sensopia - Sensopia Inc.
リリース日: 2011/04/09
iPhone/iPadの両方に対応
現在のバージョンの評価:
(2件の評価)
全てのバージョンの評価:
(91件の評価)
What's New
- Brand new help including tutorials, contextual help & faq
- Ability to draw a free form
- Significant interface improvements
- New door capture interface
- bug fix
- Compatibility with Prexiso IC4 for the iPod and iPhone 5
- New address localization mechanism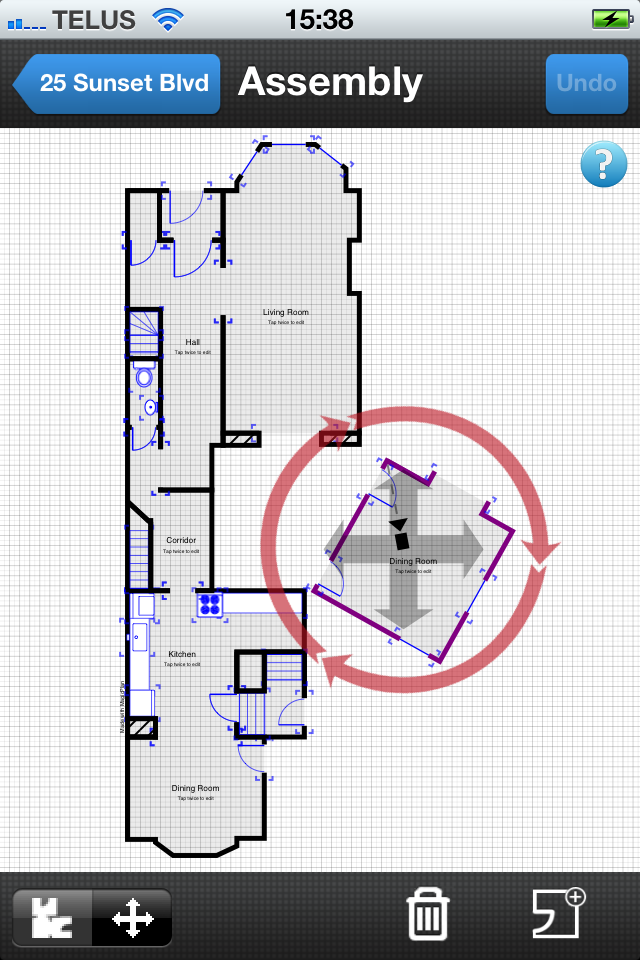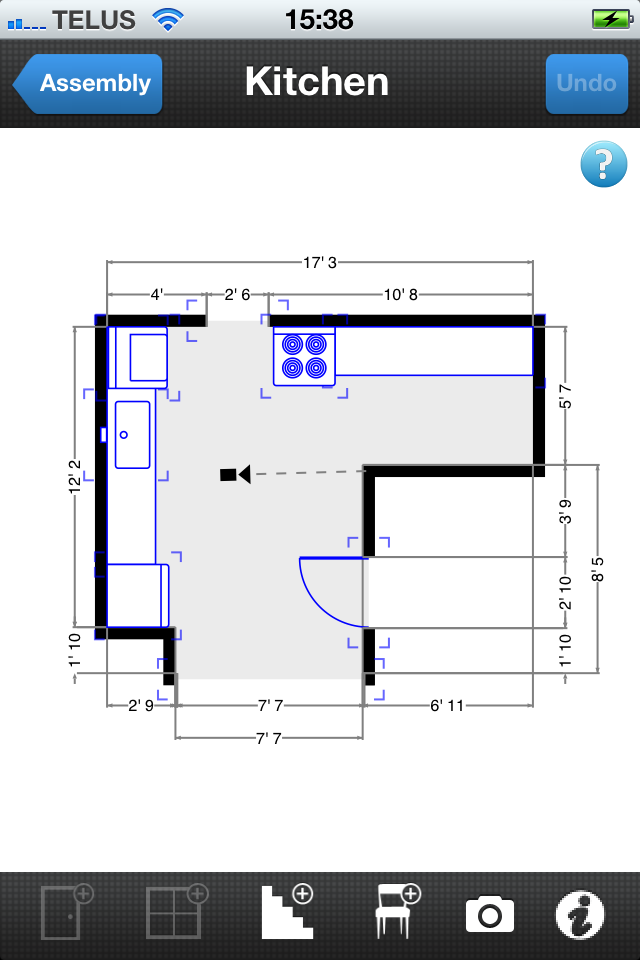 Description
MagicPlan MEASURES your rooms and DRAWS your floor plan just by taking pictures.
You can then get your floor plan in PDF, JPG and DXF format or publish an INTERACTIVE FLOOR PLAN on the web.
With MagicPlan, EVERYONE CAN CREATE A FLOOR PLAN IN FEW MINUTES ONLY.
• Downloaded by more than 3 MILLIONS fans.
• Best of the year 2012 in 3 countries
• App of the Week in 93 countries.
• #1 iPhone Utilities in 63 countries.
• #1 iPad Utilities in 71 countries.
MagicPlan is the ideal app for Real Estate Agents, Craftsmen, Adjusters, Firemen, Architects, Home Inspectors, Interior Designers, Small Businesses, Furniture Retailers and many more.
MagicPlan is not another floor plan drawing application.
Get immediate results while walking through your house:
• No need to measure;
• No need to draw;
• No need to move furniture;
• No need for expertise;
• No need to program;
• No need to spend money.
"Unbelievable! The ease and accuracy is amazing. It's like indoor GPS! This definitely is one of the most astonishing iOS apps ever." - Jim Washok
"Amazing! - Probably the best app I've seen. Accurate, easy to use, and very very useful. A fantastic tool." - Lindsaym22
"The cat's Meow! - This is a fantabulous app. I am a contractor, and drawing and dimensioning jobsite drawings will never be the same! Stand in the middle of the room, point, click, point, click......You've got a dimensioned floor plan. Yee Haw!" - Ccm12346789
"Unbelievable!! - I am trained from one of the best engineering schools in the US and have used 3D modeling software costing $1000's before. Blows me away how easy to use this is!" - GregMessler
DEMO VIDEOS AND TUTORIALS are available at www.sensopia.com.
COMPATIBILITY
• iPhone 4 and above
• iPod Touch (4th and 5th generation)
• iPad2 and above.
• iOS 5.0 and above.
MagicPlan technology is based upon a MULTIPLE PATENT PENDING technology leveraging the gyroscope.